Hi everyone!
It's been a long time since I last painted my own nails and extensions.
As many of you would have known by now, I will be working with NHK soon!
I'm like super duper excited! Ok. That's still an under statement.
So yup! That kinda like hit me that I have not been having pretty pretty nails ever since early Sep after natsu matsuri. So I've decided to paint a new set of nails last night so I went to buy the stuff that I need which I have not bought for don't know how long.
Finally I got to use the nail art brushes my sister got for me when she went on a holiday early this year!
Tada! It's my very first attempt for leopard print nails!
How is it?
And yeah! I just can't contain my joy an excitment to be working with NHK!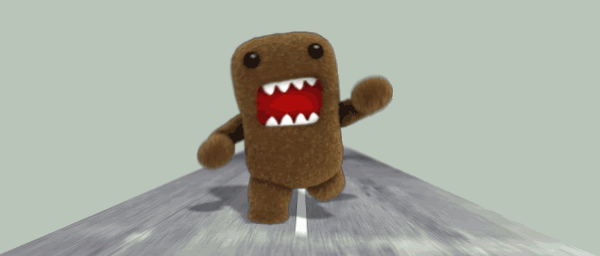 If feels like Domo-kun is running towards me shouting HI!!!
As for what am I gonna do and etc, sorry but I can't give out any details as of yet. I got to know that we'll be working with another Singaporean blogger that is also very into Japanese fashion! Hmm... I wonder who is she...
Oh well! I'll know when I meet her! LOL!
Okay~ I'm still planning more nail art for Christmas (hopefully) and also a set for the filming with NHK!
Please allow me to scream for awhile...
AAAAAHHHHHHHH~~~~~~!!!!!!!
Oki! That's all for now!
Will be back with more posts for the next couple of days!
Practically one post a day sia~
Have a good weekend everyone!