Hi everyone!
Here's a short post alright~
Was keeping the new nails I painted and I found this old purikura I took in 2007 with Kojima-kun and Hasegawa-kun then.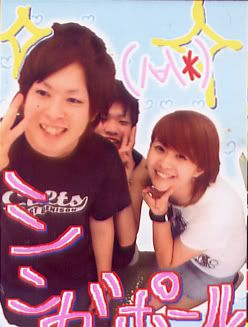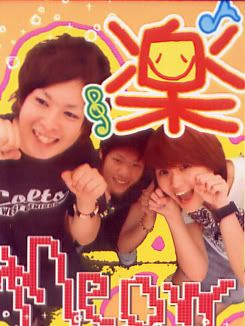 Wonder how are they doing now...
I lost contact with Hasegawa because his girlfriend was kinda upset that we kept emailing each other after he went back to Fukuoka.
As for Kojima, the last time we emailed each other was after their graduation and he's happily working as a nurse.
Hope they are doing fine~
And yes, many people actually have the idea that I've had long hair like all my life but nope! I cut my hair short when I was in primary 5 like 11 years back (OMG it's so loooong ago!) and I've always had short hair all the way till Poly year 2 when I'm with my current boyfriend!
I guess no one would actually believe that I once hair like those super boyish short hair style when I was in Secondary 2! Probably that contributed to the fact that
some
most of my guy friends from Seconday School never treated me as a girl like Alvin!
When he first saw me with painted nails when I was in Poly 2 (I think) he was like "Oh my~ Trixy is becoming a girl!" Like so wth right?
And don't bother finding photos of me when I was in Sec 2 on the internet cos there isn't!!! Wahaha~~~!!!
EAll my photos were taken in purikura and as I didn't have a scanner I wouldn't have any soft copy of them. PLUS! I don't even blog then so why would I even bother scanning into the PC?
I know you love the long hair Gal style me!
LOL~ Just kidding!
But then again, you won't be reading if you don't, isn't it?
XOXO Everyone!